Encouraging 2D Animation videos for a reading challenge called "Vasara su knyga" (eng. Summer with a Book). 
We had a pleasure to animate encouraging messages for people of all ages with different disabilities like dyslexia, bad eyesight, autism and movement restrictions.
We used bright colours and played with positive/negative space to illustrate a light summer feeling. The overall mood is fun and creates an inviting space for everyone.
All animations are made in 2D animation motion graphic technique. The risograph inspired overlay creates additional shape interactions. That results in a modern, but handmade look. Everything is animated with Adobe After effects.
You can find out more about the project here: https://vasarasuknyga.lt/ 
Animation: Emilė Maigytė
Illustration: Emilija Juzeliūnaitė
Client: Šiaulių apskrities viešoji biblioteka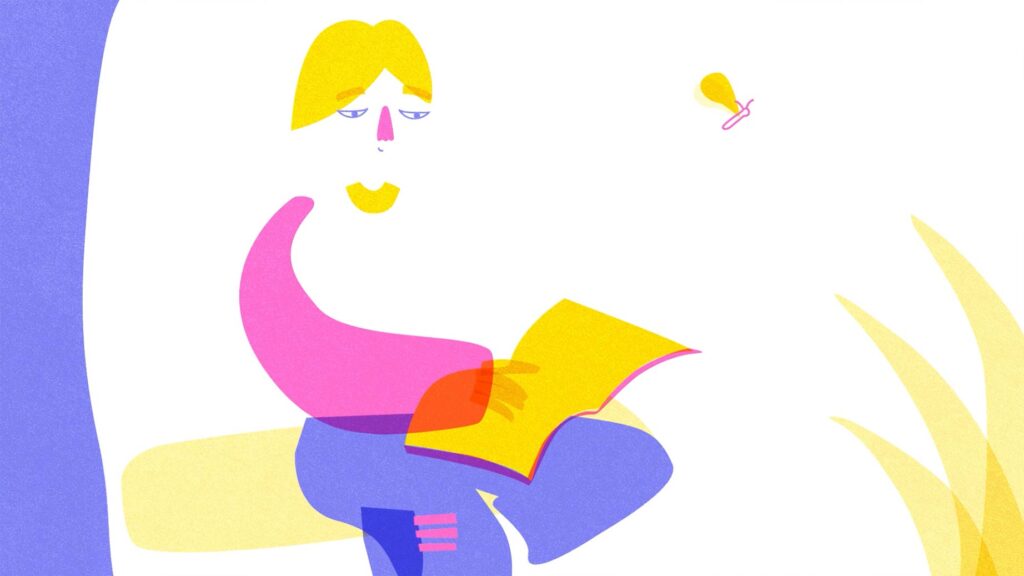 Animation encouraging people with autism.
Animation encouraging people with movement disabilities.
Animation encouraging people with dyslexia.