Nekopijuok natų / Don't copy sheet music
Nekopijuok natų / don't copy sheet music is a hand drawn 2D animation encouraging students and teachers to use legal sheet music.
This is a campaign concentrating on the issue in music schools where a lot of the times composed music books are scanned and shared between the peers, affecting the copyright and hurting the music creators.
Animation director: Emilė Maigytė
Illustrator: Emilija Juzeliūnaitė
Animators: Emilė Maigytė, Opré Yasmine Fisher, Emilija Juzeliūnaitė, Milda Kargaudaitė
Music and sound design: Domas Strupinskas
Copywriting: Stefanija Jokštytė
Client: Music Information Centre Lithuania
For the main character we wanted to represent a modern female composer. We played with shapes, clothing and hair to create a fluid, sympathetic character design.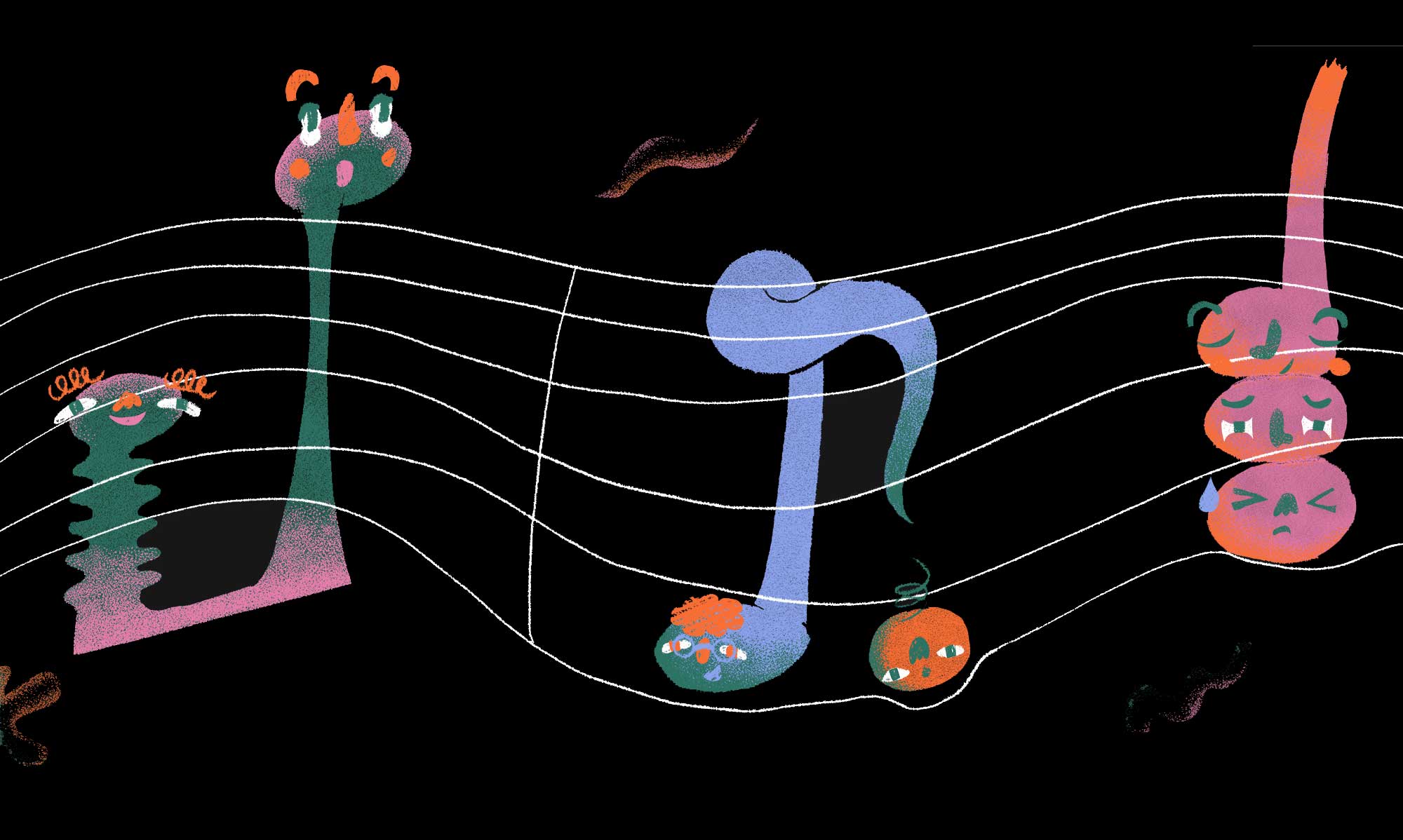 The note characters vary from abstract shapes to recognisable notes.
Their shapes tell the story how abstract sounds become readable sheet music. 
This short animated film is entirely hand drawn. The labour intensive process consisted of several steps:
1. Frame by frame line animation of all the moving parts.
2. Colouring every layer.
3. And adding textures to finish it off.